Comcare – Health and Safety Representatives Course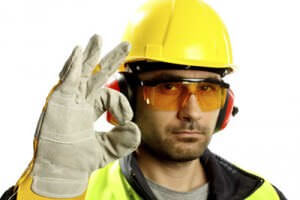 Who should do this training?
This introductory training course has been developed for newly elected health and safety representatives who work in organisations regulated by Comcare and have not previously attended approved health and safety representative's training.
The course has been approved by Comcare and is designed to equip participants with the skills and knowledge they need to effectively represent others on matters of workplace health and safety.
This course is also an entry path for those wishing to undertake the Cert IV in Work Health and Safety
How long does the course go for?
The workshop duration is 5 days.  This timeframe is mandated by Comcare and cannot be modified.
Why choose us?
We have been delivering high quality training for more than 21 years. As a result of our commitment to quality we are now recognised as one of the benchmark providers of Health and Safety training in WA.
What is the cost?
The cost of our Health and Safety Representative training course is $950 + GST per person.
The price is for our public workshops in our Perth office. Special rates can be negotiated for programs conducted by Training Services Australia on behalf of our clients, exclusively for their personnel.
Where are the training locations?
Our public workshops are located in Perth at our training centre.   We also offer in-house client specific throughout regional Western Australia.
When is the course available?
Public course dates are listed below. Please click on the date to enrol. In-house private training can be arranged at a time and date suitable to your business.

Are there any course pre-requisites?
No qualifications or previous experience are necessary to participate in this course. However, those attending this course should be health and safety representatives who have been elected in accordance with the Commonwealth Work Health and Safety Act 2011.
What topics and activities are included?
Introduction to WHS and the role of the HSR
The WHS legislative framework
Identifying key parties, legislative obligations and duties
Establishing representation in the workplace
WHS communication and consultation
Participating in WHS issue resolution
WHS risk management
Conducting WHS inspections
Incident reporting and investigation
Provisional Improvement Notices (PINs) and Cessation of Unsafe Work
Is there any pre-course work?
Participants are encouraged to bring some examples of their organisation's work health and safety procedures to the course.
What about homework and assessment requirements?
There is no formal assessment for this course, although participants are required to attempt on-course questions and activities to reinforce the skills and knowledge covered on the course.
Is there any more information?
Please also review our learner agreement prior to enrolment which contains important information about your rights and obligations as well as support services. Additionally you can email us here or call us on 08 9422 6444