Upgrade from Certificate IV Training and Assessment (TAA40104)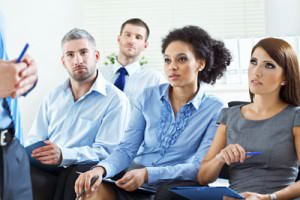 The transition from TAA40104 to TAE40110 is facilitated via a recognition of prior learning (RPL) process. If you would like to find out about the process, please contact a TSA Training Advisor on 08 9422 6444.
You will need to provide the Training Advisor with the following information:
Which RTO did you complete your TAA40104 qualification through?
When did you complete your TAA40104 qualification?
Which units did you complete (12 core and 2 elective units) and when did you complete each one?
Did you undertake the full TAA40104 qualification or did you complete an upgrade process from the BSZ40198 Certificate IV in Assessment and Workplace Training?
Based on the answers you provide to the above questions, the TSA Training Advisor will email you the appropriate application kit which contains detailed instructions on the transition process.
If you completed your TAA40104 more than two years ago, you can access an overview of the transition process here. After reading the overview, if you wish to proceed with the transition process you will need to contact a TSA Training Advisor to obtain a copy of the transition kit.